Maribor real estate
Slovenia is one of the world's top real estate hot spots.
UK's Channel 4
"A place in the sun" ranked Slovenia
4th best place
to buy real estate in the world in 2007. They call Slovenia:
"One of the most beautiful places in the world".
Maribor is no exception apart from having one of the highest projected returns on investment. Although, real estate prices have since pretty much stabilized but on the positive side, there has never been large real estate price fluctuations in Slovenia.
However, Maribor seems to be pretty well hidden from international property trade. While the capital Ljubljana and Bled, some of the best known tourist destinations in Slovenia already have prices comparable to Western Europe, Maribor is still refreshingly
inexpensive.
Maribor city center: always just minutes away from nature (vineyards in this case).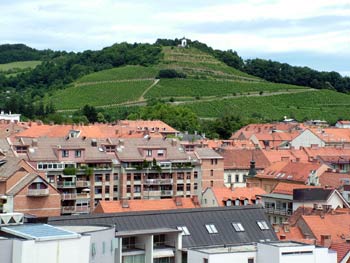 Buying properties in Maribor and
Slovenia
is unrestricted for EU citizens and the process normally takes just a few weeks. Land registry searches for instance are usually provided within 3 working days.
There is plenty of real estate agents in the city but as everywhere you've got to do your homework and research relevant laws and local customs.
Maribor is a
very safe place
in Slovenia and there are no bad areas for real estate in the city so you don't need to worry about the location from the safety point of view. However, there are a few fairytale areas in Maribor so location after all is important.
Some of the best are...
Maribor - center and north
Maribor city park is the dominant feature of the Maribor-north area with an abundance of immense 19th and 20th century villas on both sides of the park.
The most impressive exhibit of architectural beauty of these villas is in a so called "Tomsicev drevored" (pronounced: tomshichaew draevo-red). This is a truly magnificent tree-lined avenue stretching from the city park in the west to the central city-bus hub to the east.
Beautiful villas a few hundred meters north of the Maribor city center.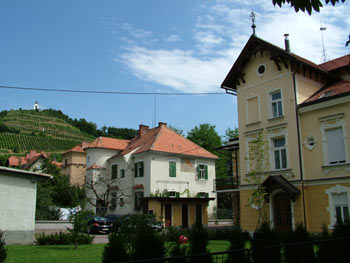 The villas are rarely on the market but once they are the prices can reach up to $1 million (€715.000). They normally come with at least 5 bedrooms and 2 to 3 bathrooms. Local knowledge is hugely important for these expensive houses as transactions are often completed without being advertised at all.
City center is another popular real estate area
(no wonder considering its beauty). Maribor is a very safe place and there are some stunning medieval townhouses with enormous and secluded luxury apartments right in the pedestrian area of Maribor city center.
Maribor - northwest
Walking straight from the "Tomsicev drevored" along Mladinska street (pronounced: mludyn-ska) to the west you come to Vrbanska street (pronounced: vrbun-ska) with yet another area of stunning 19th and early 20th century villas. These villas are really stunning and often designed by famous European architects. Their original owners did not spend any expenses to make them perfect family homes. One of them in need of major renovation had been recently on the market for roughly $850,000 (€566.000). This area is the most expensive in Maribor and at least matches "Tomsicev drevored" but it is much closer to beautiful rural areas of the northwestern part of Maribor with vineyards and numerous
tourist farms
. You can find many famous Maribor families living in this area.
Doing real estate purchases here? This is one of the most sought after locations in Maribor but sometimes there is an odd house on the market although local knowledge is yet again indispensable.
Southwest part of Maribor from Pohorje - definitely worth exploring.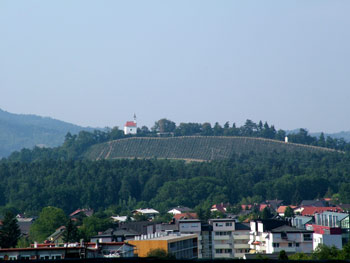 Maribor - southwest
Pohorje foothills with vast woodlands and extremely
close
proximity to
world cup
skiing slopes
are the major reasons why this area is so well off in terms of real estate. There are rarely any old buildings in this part of Maribor with the area being largely built up in the 20th century but you can only appreciate its tranquillity by being there.
You just don't move out of this area once you are in and that's why it is so difficult to get hold of any kind of real estate here.
The only hope for a more buoyant market activity are recently built luxury terraced and semi-detached villas and apartments but even these are being under huge demand.