Wine roads
vacation Snaps


Why we love wine roads? Can we resist relaxed atmosphere, abundance of food, marvelous award winning wine and being surrounded by natural beauty? Hmmm... No, not really but that's what you get in the Maribor wine region dotted by more than 150 wineries and tourist farms. These wine routes are all around Maribor with two starting right in the city center.
The best way to visit Maribor wine roads is by taking a taxi as all taxi drivers know these roads very well (demand and supply...). This way you can enjoy all the good wines and spend a really great time.
Vineyards are never more than a few meters
from any wine road and views are just stunning.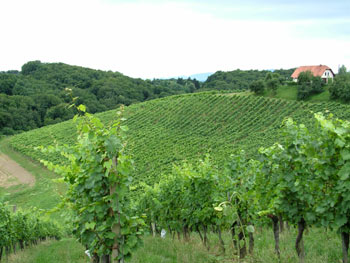 Why are wine roads around Maribor so popular? There are several simple reasons:
Firstly, tourist farms offer wonderful local produce at very reasonable prices (organic food that is often cheaper than cooking yourself).

Secondly, they kind of bring back the nostalgic life of our grandparents (tranquility, relaxed, calm and happy people, etc.).

And last but not least, they are totally family friendly (vineyards, orchards, animals, playgrounds, etc.).
Tourist farms offer plenty of space for kids to play.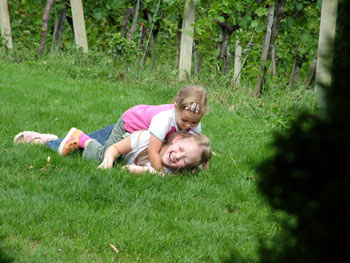 Milan's father playing with his grandchildren (tourist farms
are really ideal for playing with kids).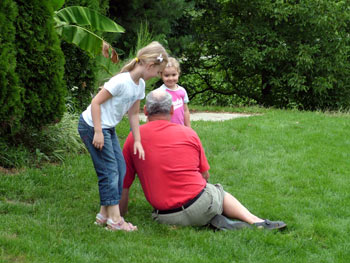 Most of the visitors are either families or groups so tourist farms dotted along Maribor wine routes are very sociable places. Singing and laughter are as common as good wine or marvelous food. Wine roads are basically there to make people happy and to distract them from everyday problems. Tourists on the other hand enjoy local hospitality where people are friendly because they want to be friendly and not because they use that as a marketing tool.
Pure indulgence (plenty of food, marvelous wine
and laughter).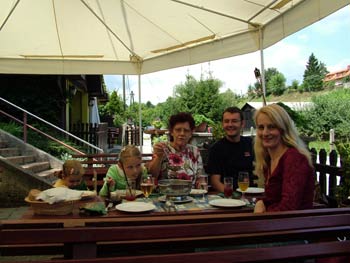 Have I mentioned the views...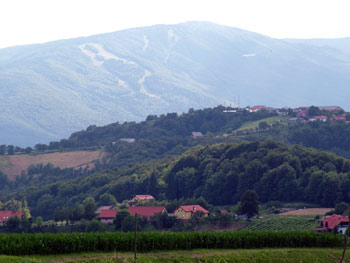 ...and that's mostly the main reason for visiting
tourist farms altogether (great food).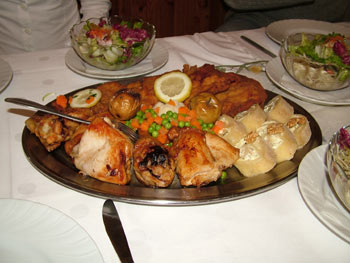 If the cooked meal is too much for your stomach,
you can still treat yourself with a portion of cold cut...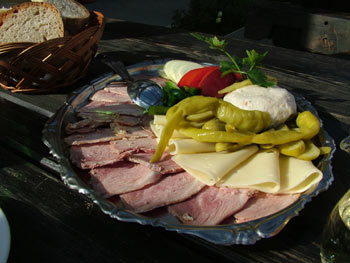 ...and world-class wine.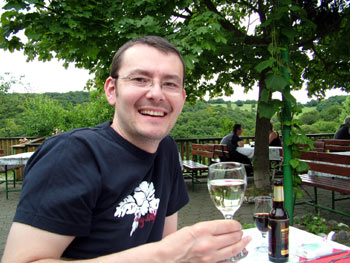 Mariborians are thus really lucky to have wine routes all around them. They take them and tourist farms for granted but many visitors are totally overwhelmed. We don't live in Maribor any more and can only now appreciate what we had and that is why we visit them almost immediately after arrival. It's something that we simply don't want to miss.