Favorite place: Maribor University botanic garden


Why is this my favorite place? The University botanic garden is tranquility at its best yet still only a few minutes drive from the center of Maribor. The 20 acre garden is the largest botanic garden in Slovenia and has got a lot to offer. My favorite is rock garden representing three different rock beds with narrow paths that lead to each individual plant.
A grove, exhibition and refreshment rooms, flower garden, rock garden, small water garden, fruit garden, herb garden, rosarium and pinetum are all there. The rest area at the far end is also an important part of the garden particularly in hot summer days.
The garden is a an official member of the "Botanic Gardens Conservation International" since 1997 but it was opened to the public on 24 May 2002, the European day of parks.
The magnificent Hompos castle
from the flower garden.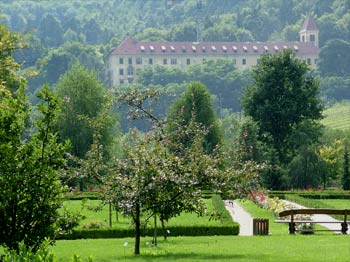 Flower garden where plants are arranged by
their relationship is one of the favorite places
in the garden.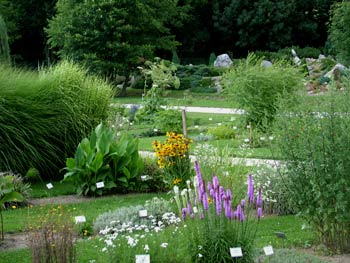 I can't help it but some of the plants are just
so magically beautiful.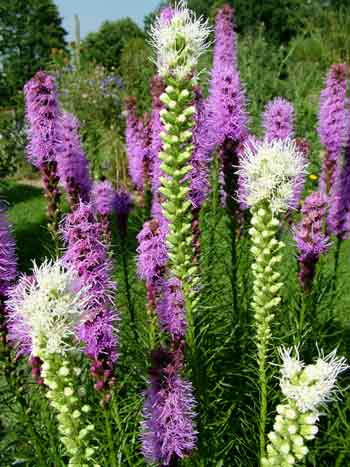 Flower garden from the rosarium...
...and central part of the flower garden from the
fruit garden.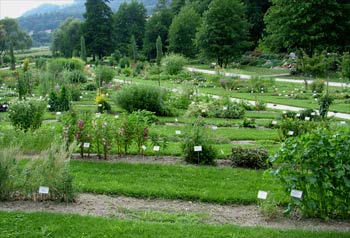 It's actually difficult to describe the beauty of this botanic garden. There are just so many plants and my husband spent hours in the search for various exotic flowers. The botanic garden is also used as a genetic bank for local and international endangered plant species explaining why there are so many different areas and plants.
Various types of beautiful water lilies, bulrush and
duckweeds decorate the water garden.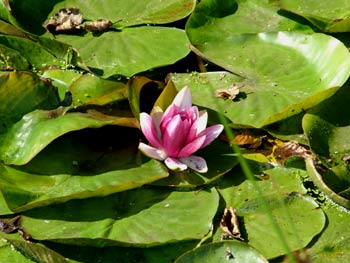 As I said, my favorite place in the garden is rockery. It is really beautiful with a whole network of paths giving you a chance to see everything in great detail. I'm not even a gardening type but this rockery really made my day. It must have taken ages to build it so the respect is even greater.
Huge and meticulously created rockery
is definitely my favorite...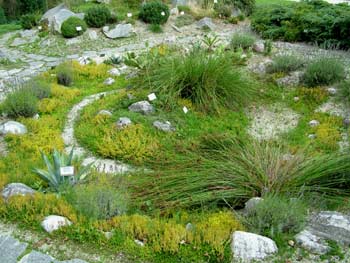 ...and there are three distinctively different
areas in the rockery.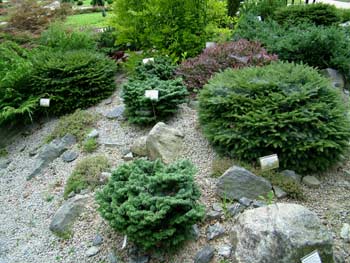 Beautiful and brilliantly designed rosarium opens
up to Pohorje mountain behind me.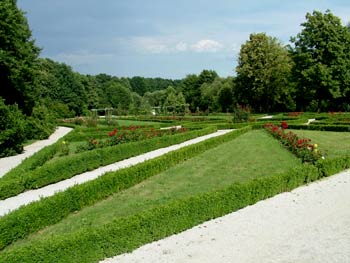 I have seen bigger botanic gardens but there is something about this one that makes it one of my top favorites. It all looks so natural and the whole thing is designed so that you don't get hampered by heat and exhaustion. There are benches in the shade, rest area, refreshment room and we actually spent the whole afternoon in the botanic garden. Not to forget that mighty Pohorje with its vast forests is just a stone's throw away.
The Maribor University botanic garden is open Monday to Friday from 1pm to 8pm and 9am to 8pm on weekends and public holidays from April to August, in September from 1pm to 7pm, in October from 1pm to 6pm. The tickets are like so many other brilliant attractions in Maribor really reasonably priced:
The botanic garden is on the outskirts of Maribor and you would need to get a taxi or a car to get there but it is worth a visit. We'll be going there regularly. It is vast with a huge variety of plant species and very well maintained. On the other hand it is close to Pohorje so there are various opportunities for adrenaline and other activities.
For further information call:
+386 51 692 323, +386 51 696 272
e-mail: botanicni.vrt@uni-mb.si