Restaurant Veronika in tranquility of Pohorje forests


Restaurant Veronika used to be a traditional restaurant but has transformed itself over the years into one of the Slovenia's finest. Joking aside but as far as I am concerned the food here is really gorgeous.
The menus are extraordinary for a restaurant in the middle of the mountain. Yes, that is one of the rare places in Maribor where walking would take too long but driving takes about 20 minutes from the city center so it is not on the other side of the country either.
The food however...
...I'd walk there if necessary and that should say it all. It's absolutely gorgeous and worth every penny. This is by all means one of Maribor's hidden jewels.
Nothing special many say but wait till you
see and taste the food, not to mention the views.
Every single course is presented with love and the waiter explained everything from where they source their meat to the process and so on. I mean, really extraordinary for such a restaurant! No wonder then restaurant Veronika is voted by many journalists as one of the best Slovenian restaurants.
Starter was a mind blowing experience
with homemade venison, cheese and pate.
The restaurant decoration reminds of the exterior but gosh what a deception! The point is that we never expected this to be one of the best restaurants. A bit higher prices reveal that there is something hidden in behind but...
I thoroughly enjoyed every single
bite - just look at the salad.
... we never expected such wonderful delicacies! Veronika's reputation is very well deserved. The food is absolutely delicious and we'll be there again for the update. Well, I believe everyone heading for Pohorje should stop here for lunch instead of returning back to Maribor in the search for a good restaurant. Not because Maribor wouldn't have one but because Veronika is a bit remote and food here simply shouldn't be missed out.
Gorgeous: infamous raspberry charlotte with
fresh apricots, raspberries and grapes.
But Restaurant Veronika doesn't mean only great food,
it is fun for children too...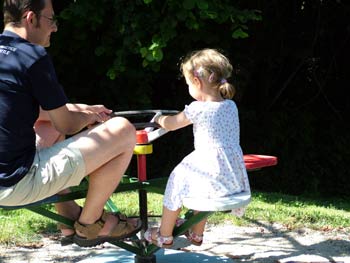 Restaurant Veronika is surrounded
by natural beauty...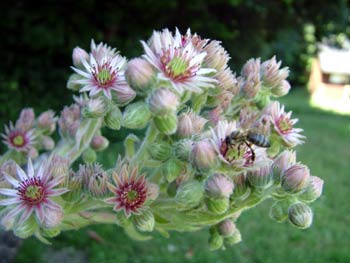 Address:
Restaurant Veronika
Slivnisko Pohorje 3
2208 Pohorje
Tel: +386 2 6035 060
e-mail: joze.klinc@s5.net
Opening times:
Tuesday - Saturday: 10am - 10pm
Sunday: 10am - 7pm
Monday: Closed
This is actually what a good family-run restaurant is all about! Setting in the midst of majestic forests, irresistibly delicious food, dedicated service and reasonable prices make Veronika one of my favorite restaurants. Although you've got to have a car or get a taxi to reach Veronika, it is not that far away from Maribor so you can easily enjoy dinner after a whole day of activities and without excessive driving.