Restaurant Sarika


Restaurant Sarika (pronounced: Shah-rea-ca) is a new eatery located in the heart of Maribor pedestrian area. Well, this perhaps needs a bit of explanation. During our 2008 Easter holidays in Maribor we were pretty surprised when we went for a drink to legendary Stajerc and instead found a new restaurant. It's got a new owner, a refit and is now called restaurant Sarika.
For a few minutes I was quite sad about that but I soon realized that this change is far from bad. The summer terrace with beautiful new furniture and the interior look even better than before. All fine but I didn't want to make any conclusions before I ordered something to eat and drink.
A bit nervous but I was happy to notice that coffee is still good, beer as well, I tried some cake too and it was delicious. But the verdict was still awaiting a real test.
After a few days we decided to revisit the restaurant during lunchtime. The food in former restaurant Stajerc was always good. They were well known for their traditional Slovenian dishes and I was expected the same quality from the new restaurant.
First we ordered the soups. And we got this:
Milan got the absolutely delicious noodle soup.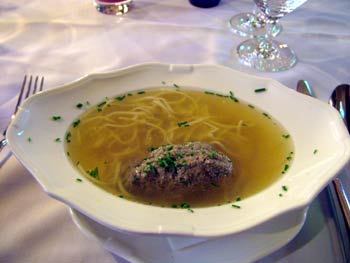 I ordered the mushroom soup and believe me, it was
really, really fantastic (picture taken on our second visit).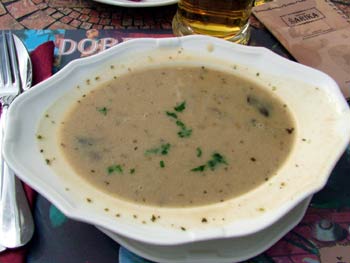 We tried different kinds of dishes. My sister in
law ordered pasta with mushrooms. No need to mention
by now that it was brilliant (picture taken on our second visit).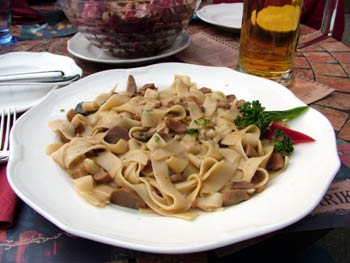 I decided to eat something really traditional Slovenian.
The red cabbage with fried potatoes.
They didn't disappointed me. I'll definitely come back
and eat it again (picture taken on our second visit).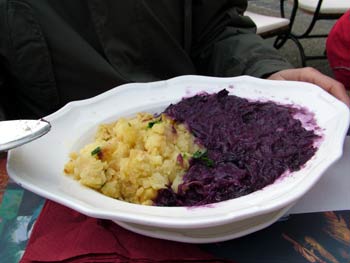 Milan tried a la carte food and oh boy -
he was enjoying every single bite.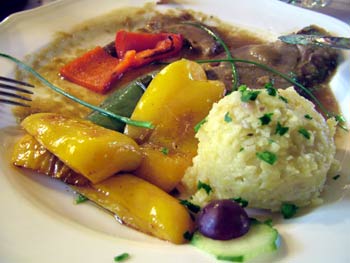 Inside restaurant Sarika. Very tastefully decorated
place with swift and helpful service.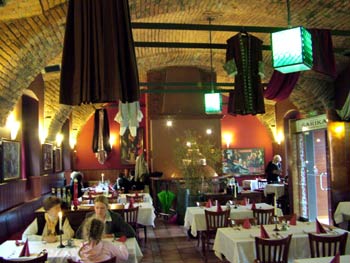 The weather that day was really miserable but
we had a good lunch in restaurant Sarika that
saved our day.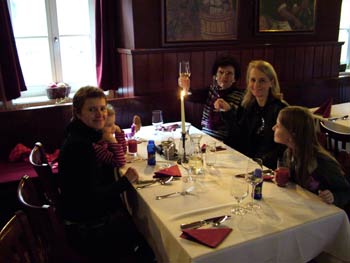 Before we left Slovenia and Maribor we went back to Sarika one more time and had another delicious lunch there. The food we ordered was once again marvellous and this prompted us to become their regular customers so expect an update from our 2008 summer vacations.
What about prices?
This is a decent restaurant where quality of food outmatches prices. To put in a perspective, $60 or €40 will be sufficient to have a three course lunch for two. Is that a lot? Definitely not for the kind of food and service we received!
Address:
Vetrinjska ulica 30
2000 Maribor
Tel: +386 2 234 42 34, +386 31 371 170
e-mail: info@marpurgi.si
Opening times:
Monday - Thursday: 8am - 11pm
Friday - Saturday: 8am - 1am
Sunday: 10am - 10pm
Holidays: closed