Restaurant Rozmarin and yummy Slovenian food


We have been to many chic eateries but restaurant Rozmarin (pronounced rozh-murin, Rosemary in English) is definitely our favorite. Immaculate interior, professional service with a pinch of healthy humor, imaginative table setting, fantastic locally sourced food...
...excellent and we're definitely going back.
And what about prices? We paid €35 for a three course dinner for two plus a child menu including drinks and coffee (check it out below...). This is by all standards a very reasonable price for such a wonderful restaurant.
The restaurant has its own modern wine cellar with over 200 top Slovenian and imported wines including world famous champagnes like Taittinger, Dom Perignon, Perrier Jouet and Veuve Clicquot Ponsardin.
What a treat! Tastefully presented and really delicious
(they also have special mix'n'match menus for kids).
Our Marusa was especially delighted with
a portion of grated French fries.
Although our order was more Mediterranean the restaurant is well known by their Slovenian dishes so everyone can find something to enjoy and taste. After all this is Maribor, the Slovenian home of great food.
Roast beef with baked gnocchi and tomatoes
on olive oil sauce and pine kernels.
Food was tastefully presented and restaurant service was seamless with great advice on wine and drinks in general. Owners of restaurant Rozmarin clearly wanted to fill in the gap at the upper end of the market. Maribor has been know for traditional restaurants but this is the first truly cosmopolitan addition in the city. Great idea, innovative approach and something Maribor really needed.
Potato roulade in a cream béchamel with
locally sourced golden chantarelle mushrooms.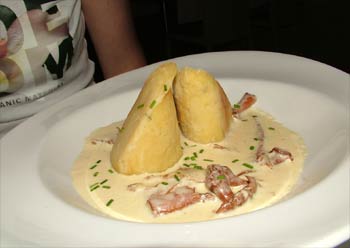 Delicious chocolate cake.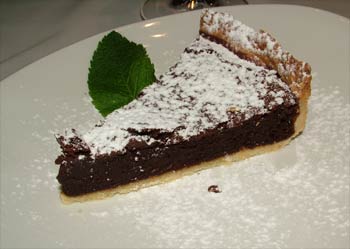 Mouthwatering blueberry tiramisu.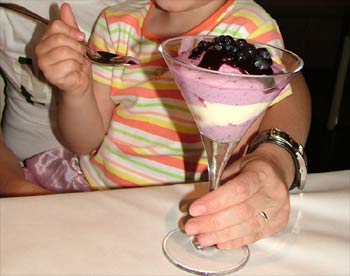 And at the end a great espresso coffee.
Restaurant Rozmarin offers
a chic and very spacious interior.
Restaurant Rozmarin is like so many other places in Maribor located in the heart of the city. It is actually located in Maribor's pedestrian zone very close to all major city hotels. We rarely need public transport and most of the attractions I describe here are a walking distance or at most a short bus/taxi ride away from major hotels and restaurants. No waste of time on traveling... just simply enjoy!
Address:
Gosposka ulica 8
Maribor
Tel: +386 2 2343 180
e-mail: restavracija@rozmarin.si
Opening times:
Monday - Thursday: 11am - 10pm
Friday - Saturday: 11am - 11pm
Sunday: Closed
Events in Restaurant Rozmarin
Guide to local events in Rozmarin

Date

Time

Performance

25 Jun 2011

1 July 2011

8 July 2011

16 July 2011

9pm

9pm

9pm

9pm

Concert: REACT; free entry

Concert: ULTRA; free entry

Concert: PEACE ROAD, free entry

Concert: Jernej Bervar Kvintet
For booking and further information call:
- Reservations: +386 2 23 43 180, +386 31 388 179, rozmarin@rozmarin.si
- Cafe: +386 2 23 43 321, kavarna@rozmarin.si
- Restaurant: +386 2 23 43 319, restavracija@rozmarin.si
- Wine & Club: +386 2 23 43 320, ivo.luznik@rozmarin.si